About Us
WHERE LIFE'S STORIES UNFOLD
WE ARE ALL TRAVELLERS – OUR LIVES ARE THE TALES OF JOURNEYS AND DISCOVERIES WE MAKE.
Inspired by the cultures of the Silk Route, Shaza Hotels offers travellers a safe haven on their life expeditions – an oasis of calm amidst the clutter of daily life. Each hotel is a quintessential retreat steeped in the old world, and a promise to be a journey in itself. Captured in the depths of astounding architecture and distilled in the spices of rich cuisine, each of our destinations is a tapestry woven with facets of ancient cultures. The essence of the Silk Route transcends time, to bring travellers the most coveted treasure of all – tales yet to be told. Shaza Hotels affords travellers curated experiences set in contemporary-luxury spaces, designed for those who seek to explore and delight in the lavish elements of the bygone Eastern roads of trade.
Culture

We are our culture. without our nuances, our traditions and allegiances, who will we be? We may certainly be a hotel, but we won't be shaza. Our culture, our way of being, resides within the very heart and soul of our people. It is here where we begin and end as a brand. with our people.
GENEROSITY
Giving is one of the greatest ambitions of our brand. To give memorable experiences. To give the best of who we are. To approach, every interaction with our guests – and each other - with grace and generosity.
RESPECT
Sincerity, integrity and fairness are the immutable cornerstones of our existence. We value all individuals in all their diversity and difference.
CREATIVITY
We embrace the new, explore and push boundaries to develop fresh ideas and experiences in the service of improvement – but always, with considered thought and attention.
PRIDE
Our heritage and spirit is our pride and joy. It defines the ambition and entrepreneurial character of our brand which we believe will distinguish us in the region and beyond.
ENGAGEMENT
We are committed to meaningful connections. We are unfaltering in our commitment to work with passion and sincerity and to truly connect and engage with our guests, owners and colleagues.
AWARENESS
As a brand and people, we are unreservedly invested in the environment and neighbourhood in which we reside. Our actions are without reserve always measured and mindful.
Expertise
SHAZA IS A NEW INTERPRETATION OF WHAT IT MEANS TO BE OF THE EAST. BRIGHT, EFFERVESCENT AND JOYFUL, IT IS A MODERN RETELLING OF AN OLD WORLD.
While our past, ornate with the treasures and memories of the Silk empire, is indeed illustrious, our dreams are of our present and the future. Shaza is a five star breath of fresh air in a modern retelling of the East. We are focused on the creation of a 21st century East that respects the past, but does not get lost in its nostalgia. Ours is a brand new Eastern world filled with the promise of even more glories and reasons to be proud of who we are.
The Team
Shaza Hotels is an independent five star hotel operator, supported by an affiliation with a number of prestigious partners. these include kempinski, our financial partner shaza hotel investment company as well as our membership of global hotel alliance.
MANAGEMENT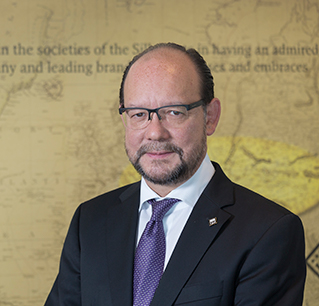 Simon Coombs
President & CEO
Simon Coombs brings an invaluable depth of knowledge and regional expertise to the Shaza enterprise. A highly motivated and determined individual, he brings a very particular and distinguished skill to Shaza - that of establishing and growing businesses from the ground up. Simon is the man who has genuinely done it all before. His position before joining Shaza as President and CEO was as Executive Vice President and CFO at Kempinski.
Prior to his appointment at Kempinski, Simon spent 16 years with Hyatt International in various positions linked to development, tax planning, corporate, and hotel finance. Most recently, he held the Hong Kong based position of Vice President of Finance for the Asia Pacific region.
Using this wealth of experience, and his fluency in the business language of the region, Simon is instrumental in the development and expansion of the Shaza brand. Since taking the helm of Shaza Hotels in 2010, Simon had dedicated his efforts to creating the Shaza's brand from the ground up, with the objective of bringing a completely unique luxury brand to the market. His vision is to establish a distinct and sincere organisational culture that will be reflected in every hotel under operation, in terms of both service style and design concept.
Simon holds Honours Degrees in both Economics and Strategic Planning from Leeds University in England.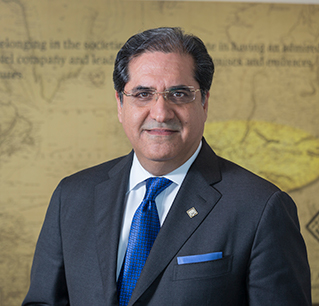 Sanjiv Malhotra
Executive Vice President
Sanjiv Malhotra as Executive Vice President is responsible for nurturing the concept and development of the brand as well as making it an operational reality.
Graduating with honours in Commerce and Business Management, he specialised with a Post-Graduate in Hotel Management. Sanjiv also read at Ecole Hôtelière de Lausanne in Switzerland and Cornell University, Ithaca for courses in Food & Beverage, General Management and Leadership.
With more than 27 years in the luxury Hotel industry, Sanjiv's previous role was Regional Vice President for East Africa with Kempinski and before then with Oberoi Hotels India, Australia and Egypt. A seasoned hotelier, he is motivated to guide Shaza Hotels to its next stage, understanding that a brand is only as strong as its distinctiveness and the resolve of its people. He is focused to create memorable guest experiences, enhanced by design and delivered by caring, empowered, motivated team members.
CORPORATE TEAM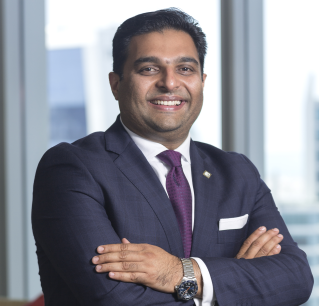 Shaji Abu Salih
Corporate Director - Business Development
Shaji Abu Salih leads the Sales, Revenue and Marketing strategies for Shaza Hotels. He is responsible for the pre-opening locational research, setting the opening strategies and revenue plans for the new hotels. Once the hotels are open he oversees the key account management of all hotels, matrix contracting and relationship management.
Shaji has been a part of the Shaza family since 2009, prior to which he spent several years with Kempinski, he also holds an MBA of Rheims University.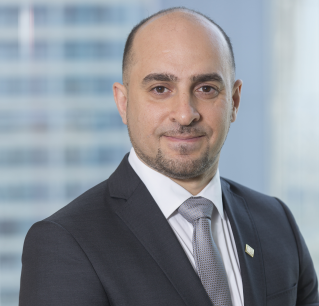 Ihab El Haddad
Director of Design and Technical Services
Ihab El Haddad provides the design direction created in a bespoke manner for each location, curated to the market segments of the hotel. He is responsible to implement the Technical Guidelines of the brand in conjunction with the Owners, Consultants and Contractors.
A Bachelor of Architecture, PMP Certified, Ihab has over 15 years of experience with design firms such as HOK, HBA, and GMA.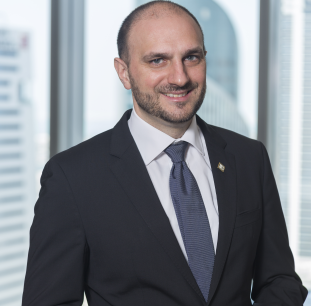 Franck Descat
Director of Finance - Shaza Corporate
Franck Descat as Director of Finance for Shaza Hotels, is responsible for corporate finance, driving hotels' financial performance, implementing the company's internal control, systems implementation, hotel's pre-opening budgets, and tax compliance.
A CMA certified professional, Franck holds two bachelor degrees in Finance and Accounting Information Systems from Fordham University and Skema Business School. As a member of the Shaza Family for the past 8 years, he has a very good understanding of the brand and all areas of the organisation.
Development
Shaza Hotels' core business is the management of luxury and upscale hotels on behalf of the property owners, and our operating model is governed by mutually agreed-upon management contracts. The company does not consider any acquisitions, investments or equity participation. All agreements for new member hotels are tailor-made and formulated according to the individual needs of each new business.
PHILOSOPHY
With our focus on delivering the highest standards across both Shaza and Mysk hotels, we will continue to drive internal operating competencies and fostering long-term relationships with owners and developers. Our goal is to establish an unwavering reputation for expertise and professionalism and ensure sustainable growth within our portfolio.
EXPANSION STRATEGY
Our short term goal is to have a portfolio of 20 hotels by 2020 across both Shaza and Mysk brands, whilst our medium-term goal is to ensure that 30% of our hotels are located outside the Middle-East. Despite our ambitious growth objectives, we continue to be very selective in the projects we pursue. In fact, it is of upmost importance to ensure that the distinct identity of both Shaza and Myskis protected in each and every hotel and that the personality of each brand is properly represented. We currently operate a diverse mix of properties, including city hotels, resorts, retreats, and hotel apartments. All our properties are alcohol-free and serve halal food only.