Umrah is a time for contemplation, worship, and introspection. For every Muslim, performing Umrah comes only second to Hajj. As you experience the powerful and holy vibrations of the Kaaba while circumambulating it, chose to stay with Shaza hotels that offer the perfect atmosphere to unwind after each day of your holy pilgrimage. Your Umrah is incomplete without visiting Madina, the second holiest site in Islam.
Umrah allows to begin a journey within that strengthens one's faith. It is an occasion for joy and is followed by peace and satisfaction. A pilgrimage taken at will, it is imbibed with three meaningful rituals of Tawaf, Sa'ye, and Halq. It's a time to let the white robes you adorn during ihram cleanse your soul of sins.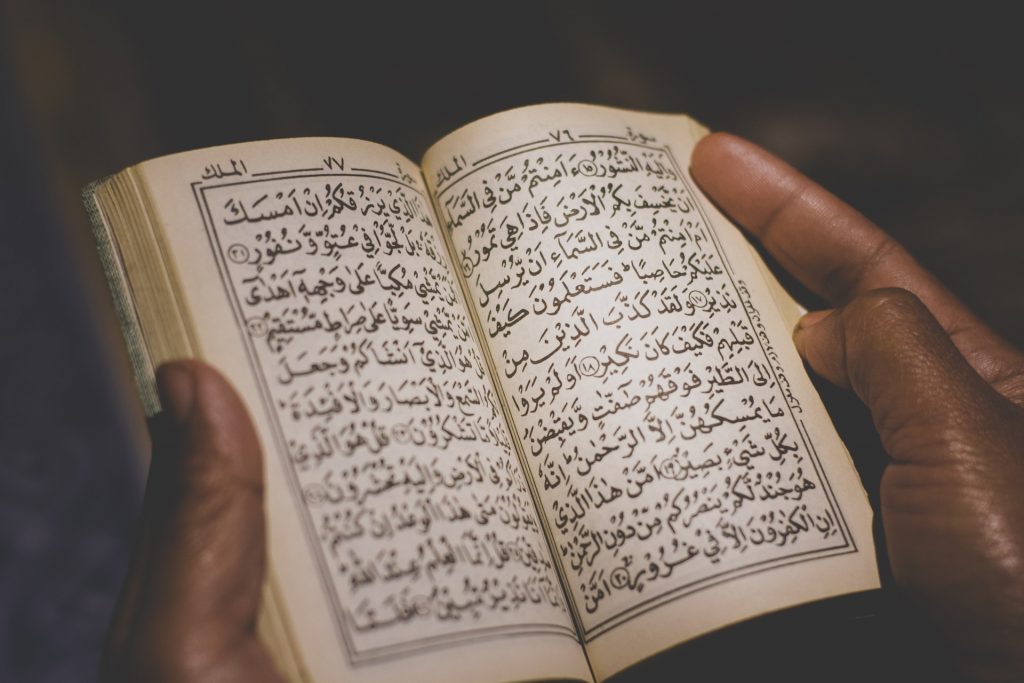 Each ritual during the Umrah holds a significance. The ritual of Tawaf, when the pilgrims circle around the Kaaba seven times, symbolises the unity of the pilgrims as they move in sync in a circle believing in one God with their hearts and souls focused on their faith in the oneness of Allah. The ritual of Sa'ye, when the pilgrims walk briskly or run between the Safa and Marwah at the Great Mosque of Makkah, marks the journey of the Hagar.
Hagar was the wife of Abraham, who took this journey to search for water for her infant. God answered her prayers. Her undying faith in God inspires every pilgrim who performs Umrah. Halq, the third ritual, is a rite performed by shaving one's hair to portray the submission of a person's will to God and triumph over physical appearances.
Umrah is known as a forgiveness for sins of a person and is incomplete without visiting Madina. Madina is where the Prophet Muhammad (peace be upon him) established the Muslim community. It is where his tomb is also built. The city has its own pace that is not only calm but respectful in itself to Prophet Muhammad (peace be upon him) and the religion of Islam.
There are many 5 star hotels in Madina, but Shaza Al Madina is the only luxury hotel in Madina that brims with positivism that is essential during your pilgrimage. Shaza Al Madina is the perfect amalgamation of comfort and luxury that allows you to stay close to the haram and let the sounds of the muezzin's prayers echo through the chambers of your heart, making your Umrah even more meaningful.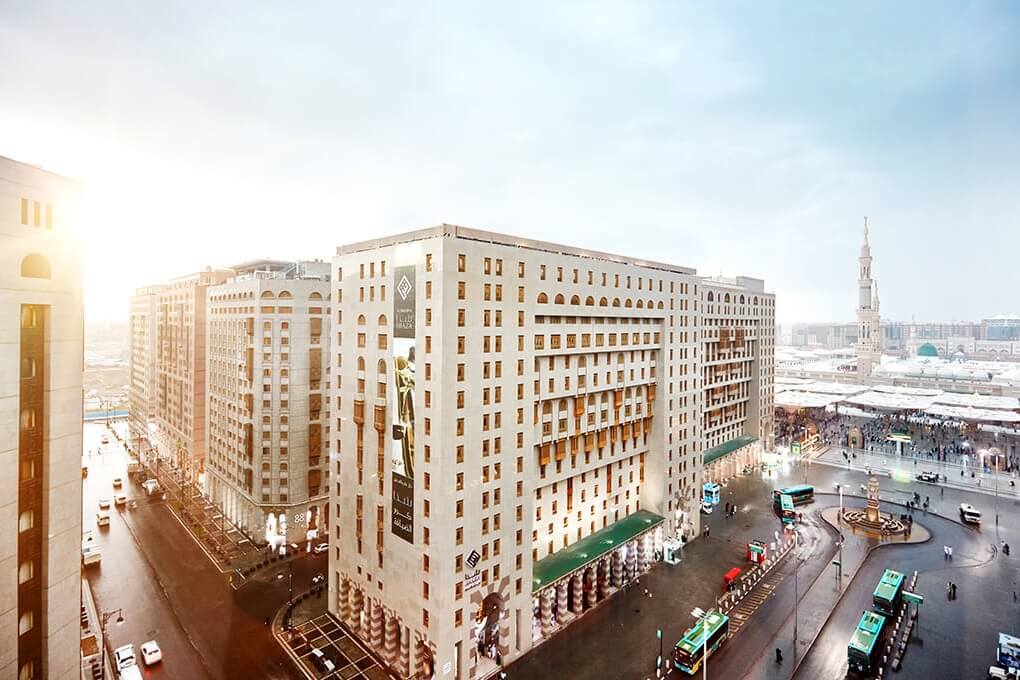 Out of the hotels in Al Madina near haram, Shaza Al Madina offers the best hotel rooms in Madina. Skillfully designed, the rooms at Shaza Al Madina take inspiration from the culture of the East. The rooms are the epitomes of comfort, with luxurious and bright spaces that are built to reflect and pray. They have a separate shower, TV, well-equipped with tea and coffee machine, hairdryer, signature bathroom accessories, thoughtful turndown gifts, and more.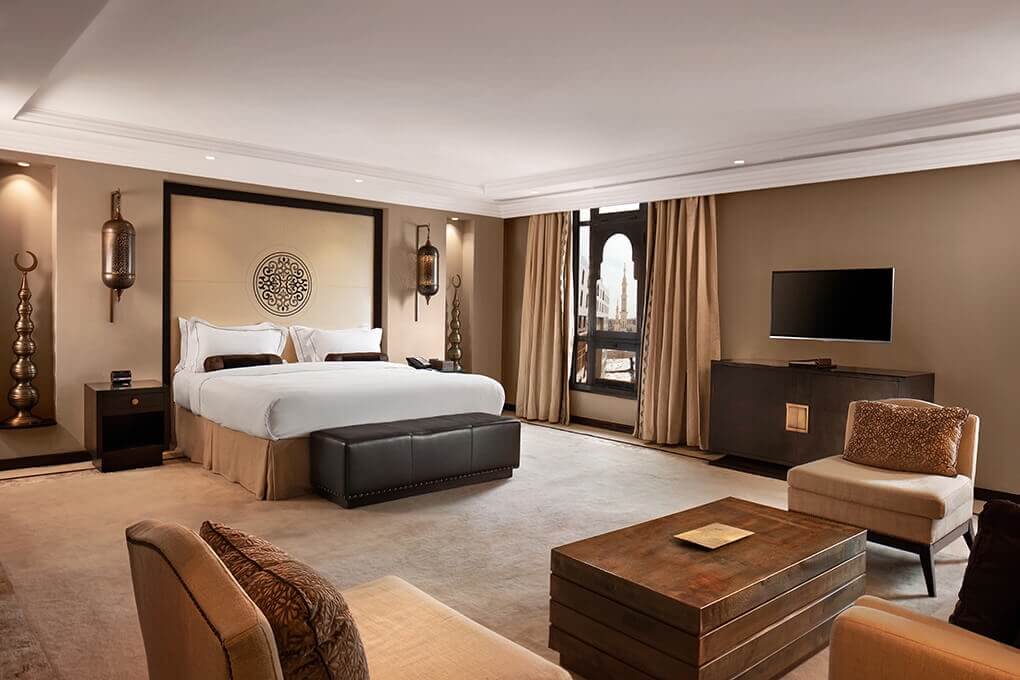 The windows of the rooms gaze at the twilight in the sky as you wake up right before dawn for Umrah. Sleeping in Shaza's rooms is like being transported to a different world altogether. Unlike most of the other hotels in Al Madina, the rooms here offer magnificent views. Some of the finest suites offer spectacular views of the Holy Masjid. The other rooms open to King Farhad Street and are also incredibly spacious to accommodate kids.
At Shaza – a Madina 5 star hotel – our guests are the most important to us. Known for offering warm hospitality that brings a smile on the faces of the guests, Shaza Al Madina's restaurants make your stay even more memorable.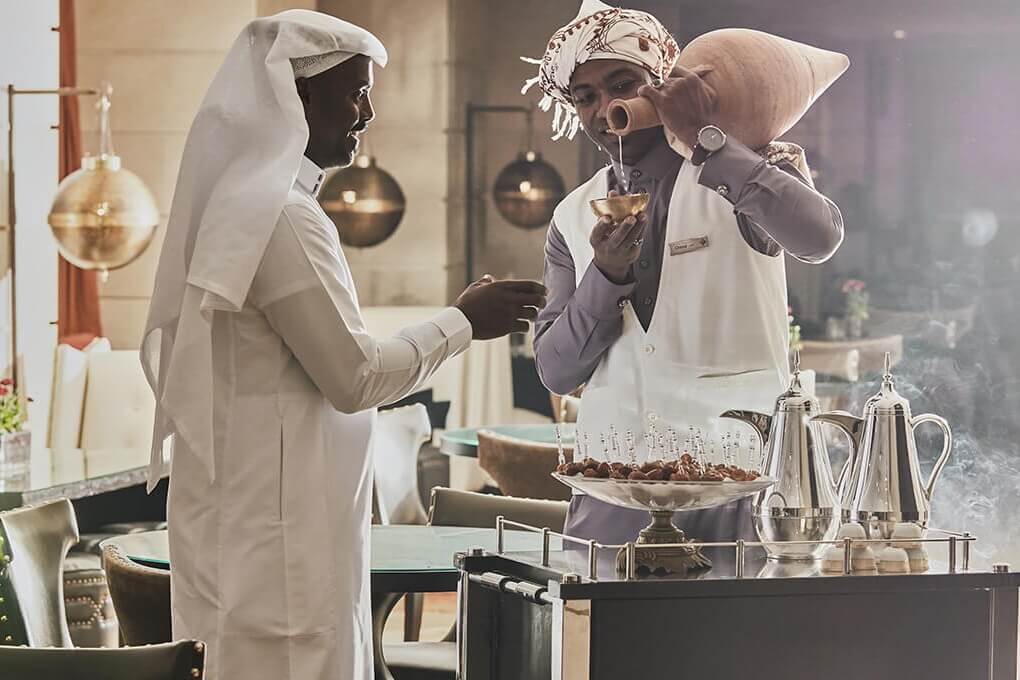 Our in-house restaurant and lounge, Arabesque and Shalimar, serve lip-smacking delicacies from around the world. Arabesque, that has clear views of the mosque, serves authentic Eastern cuisine that has an open kitchen which is a treat for your eyes.
On the other hand, Shalimar is an elegant contemporary lounge that serves exquisite mocktails, prepared right in front of you, along with amazing tea infusions. At Shaza Al Madina, we also offer a 24-hour in-room dining service to satiate your hunger pangs at any time of the day or night!
The Al Morafiks at Shaza Al Madina will make you feel welcome, through our unique welcome and farewell rituals. With other facilities like a kids' club, airline assistance, airport transfers, Wi-Fi, private parking, concierge service, a state-of-the-art fully-equipped gymnasium and three silk floors, among the other things will ensure that your every need is taken care of, curating an unforgettable experience for you. This is what makes Shaza Al Madina, one of the best hotels in Saudi Arabia.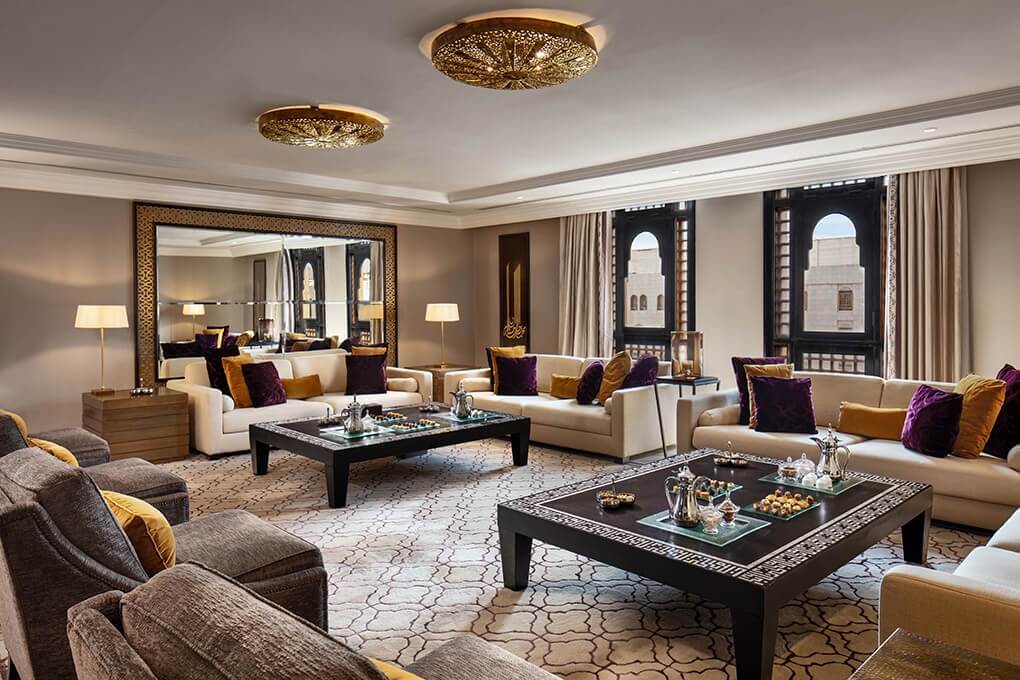 There is another reason why Shaza Al Madina is one of the best hotels in Madina. The hotel is a cultivated address for conferences and corporate functions that has lavish meeting and function rooms. They are equipped with WiFi, a high-quality sound system, an overhead projector with a huge screen, and other technology-powered modern facilities. The Misk function room has a capacity of 108 people when seated in the theatre style and 80 when seated for dinner. The Amber function room has a capacity of 80 people seated theatre style and 60 when seated for dinner. The rooms can also be combined into one large space.
If you want the hotel to host a cultural function or any other celebration, Shaza has a resident events coordinator who can take care of everything from A to Z, ranging from decor to catering. So you can sit back and enjoy the show, watching the important occasions of your life celebrated with opulence and style.
Shaza Al Madina is just what you need. Browse through the hotel's website for exciting offers while hotel booking in Madina. Out of all the hotels in Madina, Saudi Arabia, Shaza Al Madina offers the best 360-degree experience.
Prophet Muhammad (peace be upon him) once said, "Make things easy for people, and do not make it difficult for them, and make them calm, and do not repulse them." (Sahih al-Bukhari, Book 78, Hadith 152). At Shaza, we care for your happiness and well-being. Experience your sacred Umrah that touches your spiritual side with Shaza hotels. Shaza is a promise kept, a bliss felt, and a home away from home.