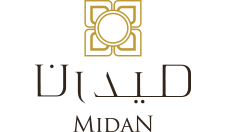 The sights and sounds of medieval souks and streets come alive at Shaza Makkah - Midan Dining.
Effortlessly chic and comfortable, the Midan restaurant at Shaza Makkah is a sparkling and bustling all-day eatery offering cooking stations and live kitchens rich with the aromas of cuisine from the Middle East, Levant, India, Morocco, Turkey as well as globally inspired favourites.
The Midan Restaurant at Shaza Makkah we believe there is a difference between dining and eating. Dining is an art when you eat to get most out of your mealtime, to please the appetite, just as well as to gratify the craving. The perfect choice for those in search of a fine restaurant, yet unfussy dining experience. Midan Restaurant is a tastefully sleek journey through the wondrous feasts and flavours of the Silk Route.
Opening Hours
Sat-Fri 6am to 11pm