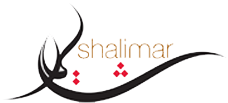 Traditional Eastern drinks with an international flair at Shalimar Lounge Makkah
Shalimar Lounge at Shaza Makkah is a social lounge where people can meet to unwind with one of our signature mocktails or say hello to our wonderful Shai Basha who would be delighted to recommend the perfect tea to start or end a busy day. Nothing can relax a soul more than a perfect warmth of tea or coffee; the brilliant moment of pause tea brings and refreshes the mind and body in an exceptional way.
At Shaza Makkah, Shalimar Lounge we bring a plentitude of teas from all over the world, our signature tea ceremony is a sumptuous treat in Saudi Arabia. Accompanied by an assortment of delicious delicacies it is, on occasion, complemented by a buffet where our guests can be even more spoilt for choice – if that is even possible.
Opening Hours
Sat-Fri 7am to 12pm